Restore Kentucky's Arbitration Agreement Law!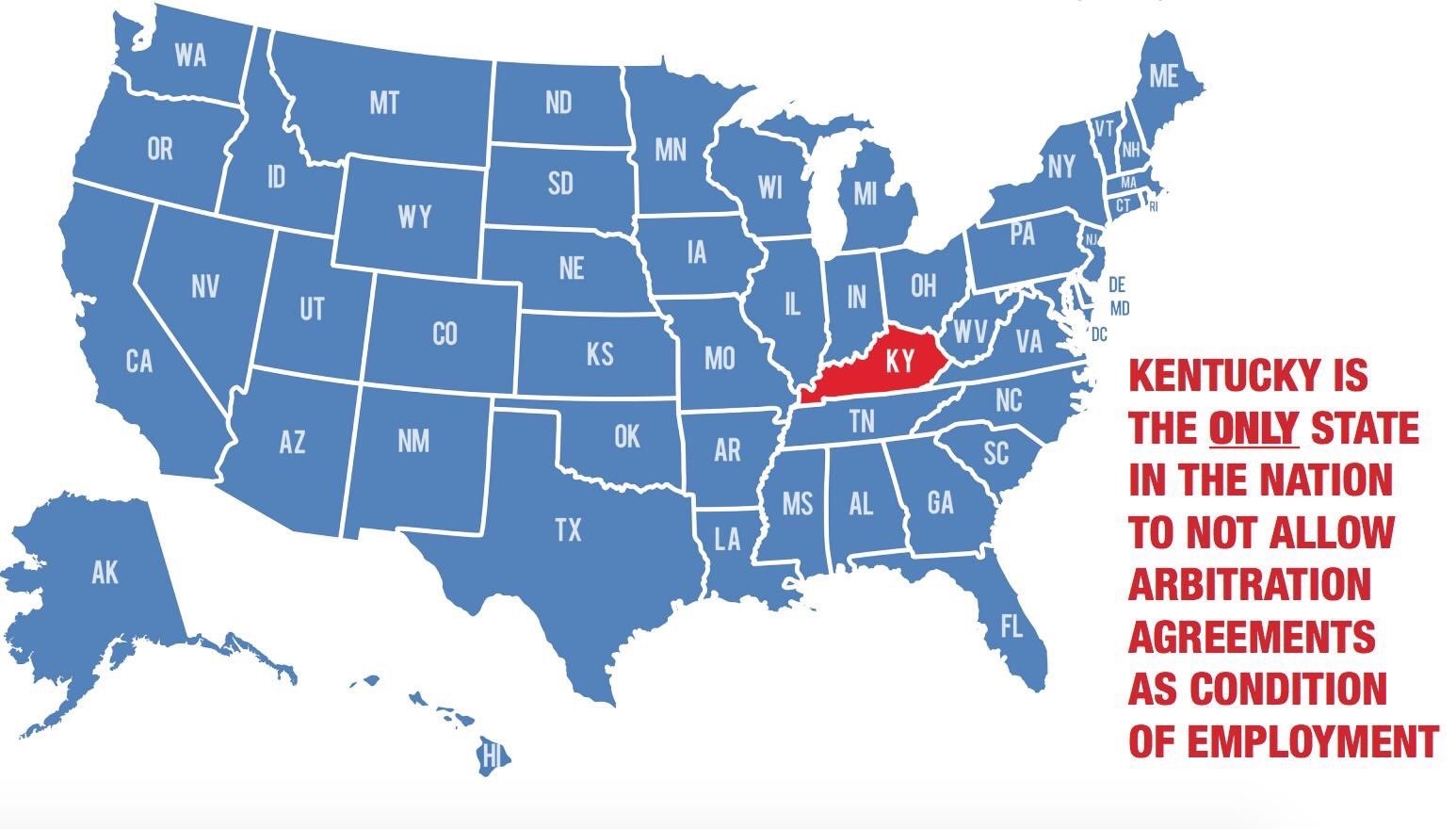 In October 2018, the Kentucky Supreme Court issued a sweeping ruling that all arbitration agreements between employers and employees in Kentucky are null and void if they were a condition of getting or keeping a job.

With this decision, Kentucky is the first state in the nation to prohibit employers' use of mandatory arbitration agreements as a condition of employment.

Arbitration agreements are a contract between the employer and employee to resolve any potential conflicts outside of court.

Arbitration agreements are commonplace among employers and benefit employees by resolving conflicts cheaper and more efficiently than litigating in court.

The Kentucky Supreme Court challenged controlling federal law (Federal Arbitration Act) and with its opinion invalidated an employer's arbitration agreements.
Senate Bill 7 clarifies the statute on which the Supreme Court ruled.

Senate Bill 7 will restore the right of employers to have arbitration agreements upon hiring an individual.

In addition, Senate Bill 7 ensures the rights of employers and employees to agree to rehire an employee during pending litigation, agree to a modified period of limitations when permitted under the applicable law, and clarifies that a candidate for employment can provide consent for a background check prior to hiring when federal or state law requires prior consent.