The Kentucky Chamber Workforce Center staff is working with employers looking for talent due to surges experienced with COVID-19. Our team is working with Kentucky's Workforce and Education Cabinet and Career Centers across the state to identify talent currently experiencing job loss due to COVID-19.
Click on the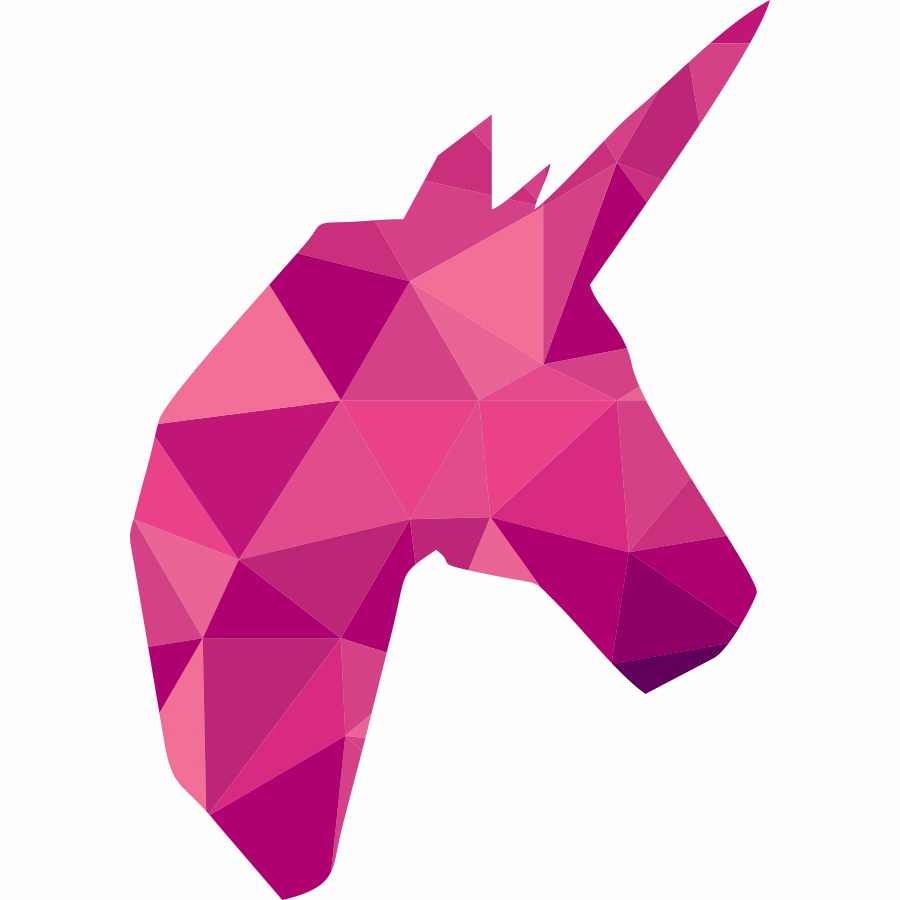 at the bottom right corner of your screen to meet Heidi Hires, our chatbot powered by ULIMI.
You can chat with her and search the job list! Learn more about our partnership with ULIMI here.
#TeamKentucky #UniteKyBiz #TogetherKy
This effort is a public service and of no costs to the employer or citizens of Kentucky.
Download the latest Who's Hiring Report
Download the latest Fair Chance Who's Hiring Report
FILL OUT THIS FORM IF YOUR COMPANY IS HIRING
Kentucky Career Center Rapid Response Services
---
Who's Hiring in Kentucky Report
↻ denotes a Fair Chance Employer
Aaron's/Fairway Leasing, LLC – Various in Kentucky

Sales, Customer Service, Delivery (Non-CDL)

ABM – Carrollton

Janitorial, Warehouse/Distribution, General Labor

Addiction Recovery Care – 35 locations in KY

↻

RN, LPN, Counselor, Peer Support Specialist, Residential Staff

Adecco – Walton

↻

Adecco Onsite at KDMK - Mount Sterling

↻

Assembly, Warehouse, Quality Inspection, Material Handling

Aerotek – Florence

Assemblers, Welders, Machine Operators, Forklift Operators, Maintenance Technicians

Please call 859-814-2000 to reach a recruiter!

Allied Universal - Northern KY & Cincinnati
Amazon – Hebron

Fulfillment/Warehouse Associate

AmeriCorps – Highland Heights
APEX Systems Inc. – Erlanger

Operator - Production Support Project Coordinator

AppHarvest – Morehead

↻

Arby's – Carrollton
Arcadian Core- Richmond

↻

Culinary Cooks and Resident Assistants

Visit our Facebook page for a link to our Job Postings!

Aspen Highwall Mining LP/Bundy Auger Mining, Inc. – Hazard, KY

Highwall Miner Operations

Atalian Global Services – Hebron - NKY/CVG Airport

Janitorial General Cleaner, Shift Supervisor (1st and 2nd Shifts)

Atkins & Pearce, Inc. – Covington

↻

Machine Operator - 2nd & 3rd shifts

Atrium Hospitality – Cincinnati
Baptist Village Care Center – Erlanger

Certified Nurse Aide (STNA) / State Tested Nurse Aide (STNA); Kentucky Medication Aide (KMA) / Certified Medication Aide (CMA); Licensed Practical Nurse (LPN); Registered Nurse (RN); Housekeeping - Floor Tech; Dining Services Aide

Berry Global – Augusta
Boone County Schools – Boone County

Custodian, Para Educator, Staff Support, Teacher, Food Services, Human Resources Benefits Specialist

BPI Painting Company – Newport

Commercial Painter, Full Time

Cannonball Pools – Edgewood

↻

Construction/Inground Pool Installation

Capital Investment Group – Florence

Assistant Service Technician

Carespring – Erlanger, Fort Thomas, Florence and Coldspring

LPNs and RNs, Nursing Assistants, Dietary

Chicken Salad Chick – Crestview Hills

↻

Prep, cashier and sandwich line

Citi- Florence

↻

Licensed Service Representatives, call center representatives

Citizens Union Bank – Shelbyville

↻

Teller, Customer Care Center

City of Covington – Covington

↻

Park Ranger, Part Time Office Assistant, Driver (Soon), Municipal Groundworker (soon)

CMWA – Paris

↻

Coit Cleaning and Restoration – Covington

Sales Representative and Technicians

Commonwealth of Kentucky – Statewide - Multi-County

State Government Positions

Costco – Florence

Cart Pushers, -Cashier Assistants -Stockers

CraftForce – Covington

↻

Railcar Repair Specialist, General Laborer, Forklift Operator, Structural Ironworker, Picker Packer

Crown Services - Florence

General labor/forklift/warehouse

Call our office at 859-371-7898 and speak with a recruiter

DHL – Erlanger

Ramp Agents

https://www.dhlcvg.jobs/ or at the DHL Recruiting Office 236 Wendell H Ford Blvd Erlanger, KY 41018 or call 1-866-229-9675

Dungarvin – Florence

LPSA and RSA, Program Director, Personal Support Assistant, Lead Personal Support

Or can call Jessica Johnson at 859-287-3447 for detail information

Emerald Trace Nurses - Elsmere

State Test Nurse Aides, Caregivers and Social Worker

Employers Overload – Florence

↻

Family Medicine Associates – Flemingsburg

One part-time employee to take temperatures and ask needed question during the Covid Epidemic, before going back to be seen by a provider.

Please contact Bonnie Jo High/Business Office Manager at 606-849-3374

FedEx Ground – Independence
Fifth Third – Northern KY & Cincinnati

Retail, Mortgage, Operations

Highlands Diversified Services – London

↻

Production Operators, Maintenance Technician

Send resume to

[email protected]

or contact Tiffany at 606-878-3400 to obtain an application.

Flottman Company, Inc – Crestview Hills

Folder Operator Trainee, Quality Control Assistant, Digital Marketing Assistant

FRATE, Inc. – Erlanger

CDL Class A & B truck drivers

Call to schedule an interview

Halperns' Steak and Seafood – Walton

↻

Skilled Meat Cutters

Stop by and fill out application, background check.

Homan Chiropractic – Highland Heights

↻

Kelly Services – Alexandria
Kentucky Campus Compact – AmeriCorps – Highland Heights

↻

AmeriCorps Kentucky College Coach

Kroger – Union

Seasonal eCommerce Warehouse Team Member

Learning Grove – Covington

↻

Preschool Teachers, School Age Services Teaching Assistants (before and after school), Early Head Start Teachers, Infant Teachers, Toddler Teachers

Apply on our website: https://www.learning-grove.org/page/employment-opportunities

Email

[email protected]

Levi Strauss & Co. – Hebron

↻

Maintenance Technicians, Maintenance Supervisor, Maintenance Manager

Lifeline Homecare Inc. – Multiple Locations
Live Mobile AT&T – Crescent Springs, Dry Ridge, Hebron
Morrow Audio – Florence

Cable assembly bench technician.

Position is immediately available. Please email us your resume or work history.

Mubea – Florence

↻

NKY Medical – Covington

↻

Northern Kentucky Health Department – Florence

↻

Programs Manager for Harm Reduction, Registered Sanitarian, Programs Manager, Case Manager, LPNs, Breastfeeding Peer Counselor, Case Managers for HIV Medical and Housing, Clinic LPNs, Clinic RNs, Community RN II for Employee Health and TB, Planner, Registered Sanitarian (RS)

Payroll Partners – Ft. Wright

Payroll Tax Specialist, HR Service Specialist, Admin/Receptionist

Phoenix Service – Ghent

↻

Mechanics - Heavy Equipment Operators, Heavy Equipment Operators, Heavy Equipment Maintenance Technicians, Industrial Maintenance Technicians, Laborers

Pinnacle Treatment Centers -Covington

↻

Counselor, LPN, Receptionist

Career Tab at the top

Region is KY-OTP's

ProLink – Florence

↻

Engineering, Maintenance, Machinists, Machine Operators, QA, Welders

Please reach out to a recruiter via 513-489-5300

RANDYS Worldwide Automotive – Florence

↻

Warehouse Distribution Associate

RDI – Covington

↻

Call center - inbound tech support, inbound customer service, work at home- outbound data collection.

Recovery Works – South Shore

↻

Counselor, Residential Aide, LPN, Driver, Cook

Republic Bank – Louisville/Lexington/Northern KY

Multiple - Retail/Commercial Lending, Mortgage Operations, Technology

REL Delivery – Hebron
Rosedale Green – Covington

Housekeeping, nursing assistants, licensed nurses

Rosedale Green – Covington/Latonia

Rosedale Green Nurses, STNAs, Caregivers and Social Worker

Ruth Hunt Candy Co. – Mt. Sterling

Assistant Cook in commercial candy kitchen

Sanitation District No. 1 – Ft. Wright

Human Resources Manager, Director of Engineering Services, Design & Planning Engineer, & Asset Renewal Manager

Senture LLC- London

↻

Scheduling Coordinator

Go to www.senture.com

Click the "Employment" tab at the top right-hand corner of screen

Click the "Complete the application form, and let's talk." hyperlink

Click "London Location"

Click "Scheduling Coordinator"

then Click "Apply Now"

Staffmark – Winchester

↻

Machine Operators, Inspectors, Assembly

Visit www.staffmark.com, click APPLY and search for positions by city, state or zip code

Stairtek Inc. – Erlanger

General Labor, Shipping Associate, Fork Lift Operator

Candidates can by searching Stairtek on Indeed and by sending resumes to

[email protected]

Steinhauser Incorporated – Newport
The Pavilion at Kenton – Covington

↻

Registered Nurses, Licensed Practical Nurses and State Tested Nursing Assistants

The Seasons @ Alexandria – Alexandria

Certified Nurse Aide (STNA) / State Tested Nurse Aide (STNA); Kentucky Medication Aide (KMA) / Certified Medication Aide (CMA); Licensed Practical Nurse (LPN); Registered Nurse (RN); Housekeeping; Personal Care Assistant (PCA); Dining Services Aide; Laundry

Thomas More University – Crestview Hills

↻

Director of Enrollment, ILD Director, AVP for Marketing & Communications, Director for Partnership Development, Enrollment Counselors

Traverse Solutions – Northern KY & Cincinnati
Tyson Foods – Alexandria

2nd & 3rd Shift Production Labors

VIPKID – Various

Online ESL Teachers

If you are interested in learning more about VIPKID and need help applying and walking through the application process please email me at

[email protected]
---
323 Staffing Solutions - Owensboro

Delivery Drivers, Factory Production Workers, Mental health technicians, LPN's, RN's, ABA Line Therapists

AAA East Central – Paducah

↻

Customer Service and Sales Specialist
Acree's Fitting and Hose – Paducah

Assistant Store Manager

email resume to [email protected] or bring by our location at 100 West James Street, Mayfield, Kentucky 42066.
Adecco – Paducah

↻

Assembly/Production/Hospitality/General Labor/Office Clerical/Maintenance

Adecco - Bowling Green

↻

Bakery/General Labor

Apply online at www.adeccousa.com

Apex Engineering, PLLC – Calvert City

↻

Civil/Structural Engineer

Architectural Products Company – Hebron

↻

Jr Project Manager/Designer

Asmark Institute – Owensboro

Administrative Specialist/ Support

Bacon Farmer Workman Engineering & Testing, Inc – Paducah

Admin Assistant, Content Marketing Specialist, Geotechnical Engineer

Balance Therapeutic Care Counseling – Bowling Green

Clinical Mental Health therapist with a master's degree or a licensed CSW

Call 270-599-1034 the office manager will instruct you on what to do.

Bandanas Bar-B-Q – Paducah

↻

General Manager, Assistant Manager, Hourly Managers

Barrett Maintenance Inc. - Benton

↻

Construction laborer, Construction CDL driver, Service Technician

Batteries Plus Bulbs – Elizabethtown

Customer Service, Sales Representative

Pick up application in store

Big Sandy Are Community Action Program – Paintsville

Financial Coach, Job Coach

Blue Cotton – Bowling Green

Screen Print, Embroidery, Shipping

Bowling Green Metalforming - Bowling Green

↻

Press Operator, Production Team Members, Welders, Die Setters, CNC Machinists, Tool & Die Technicians, Maintenance Technicians

Boardwalk Pipelines - Owensboro

↻

Breckinridge Place Retirement Community - Morganfield

Licensed Nurse (RN preferred), State Registered Nurse Aide, Dietary Manager, Dietary Aide

Apply through the facility Facebook page (Breckinridge Services) or email inquiry to

[email protected]

Brescia University, Inc. – Owensboro

↻

Professors, Administrative Assistant, Coaches, Housekeeping Staff, Technical Support Assistant

Cabinet of Health & Family Services/Dept of Community Based Services – Glasgow
Calvert City Convalescent Center – Calvert City

↻

SRNA, Housekeeping, Nurses

Through Indeed and online on Calver City Convalescent Center webpage

Casco Products Corporation – Morgantown

↻

Shipping Clerk, Customer Service Analyst

apply in person or submit resume

Christian Care Center of Kuttawa – Kuttawa

Dietary Aide, RN, LPN, C.N.A.

Christian Heights Nursing & Rehab - Pembroke
Clinton Hickman County Nursing Facility - Clinton

CNA/LPN

Present to facility to complete paper application

Close the Loop, Inc. – Hebron

↻

Warehouse Production Associates

https://www.closetheloopusa.com/careers/, in person

Commonwealth of Kentucky – Statewide - Multi-County

State Government Positions

Community and Development Services – Hopkinsville
Community Medical Clinic – Oak Grove

Registered Nurse

Please email resumes to

[email protected]

or visit our Facebook page @communitymedicalclinicky to apply.

Computer Services, Inc. – Paducah, Elizabethtown, and Lexington

Software Engineering, Banking Professionals, Network and Systems Engineering

Continental Mills, Inc. – Hopkinsville
Crown Services Healthcare - Bowling Green

LPN, RN, CNA, CMT, Caregiver

Crown Services Healthcare – Hopkinsville
Crown Services Staffing – Bowling Green

Production, Forklift Drivers, Warehousing, Construction, Hospitality

Crown Services Staffing – Hopkinsville

Drivers, Pest Control, Delivery

CSI – Paducah

↻

IT Professionals, Banking Professionals, Software Engineers

Dairy Queen – Princeton

↻

Team Members, Shift Managers, Assistant Mangers, Cake Decorator

Genesis Healthcare Hillside Center - Woodburn

Night shift nurse, night shift CNA, Center Helper and Unit Assistant

Genesis Healthcare Hopkins Center - Madisonville

Nurses, Certified Nursing Assistants, Temporary Center Helper, Temporary Unit Assistant

Call the Center at 270-529-2853 or go online at www.genesishcc.com and click career opportunities and narrow search by area to Woodburn, Kentucky.

Gibbs Diecasting Corporation – Henderson

↻

Greenwood Nursing and Rehabilitation – Bowling Green

Certified Nursing Assistants, Certified Medication Aides, RN, LPN and Dietary Aides

Hamilton-Ryker – Leitchfield & Morgantown

↻

Health First Community Health Center – Providence

Patient Care Coordinator/XRay Float, Maintenance Technician, Patient Care Coordinator II and Patient Care Coordinator – COVID

Hearthstone Place - Elkton

Certified Nursing Assistants; Housekeeping; Dietary Aides

Call the facility at 270-265-5321

Henkel Corporation – Bowling Green

Production Operator, Maintenance, Line Owners

Henneberger & Flynn Insurance Agency Inc. – Paducah

Commercial Account Manager

Hercules Manufacturing – Henderson

↻

Maintenance Technician, Refrigeration Technician

HG Staffing – Edmonton

↻

Assembly and Stocking

Indeed.com or call 270-432-3753

Hinkle Construction Services, LLC - Hopkinsville

↻

Housing Authority of Paducah – Paducah

↻

Senior Maintenance Mechanic and General Maintenance Mechanic

Ingram Barge Company – Paducah

↻

Inland Marine Service – Hebron and Paducah
Inside Out Design, LLC – Frankfort

↻

Maintenance Foreman, Landscape Technician, Hardscape Technician

J.U. Kevil Memorial Foundation Inc. – Mayfield

Donation's Attendant, Supported Employment Specialist, DSP, Kevil Korner Keyholder, Kevil Korner Clerk

Check our listing on Indeed.com

JOS Staffing - Evansville, IN

↻

Sales Representative, Production, Warehouse, Building Maintenance, Brake Operator, Office/Administrative

Go to our website at www.josstaffing.com and apply, after apply we will contact you for a phone interview

Jubilee House on Warfield - Clarksville

Kitchen Server, Dishwasher, CAN, Direct Care Aides

KCTCS – Versailles

Executive Director of Workforce Solutions

Kentucky Downs – Franklin

Beverage Server, Bartender, Cook, Prep/Dishwasher, Cashier, Food Runner, Gaming Attendant, Gaming Technician, Player's Club Attendant, Housekeeping Attendant, Building Engineer

Kentucky Rural Water Association – Bowling Green

↻

Apprentices--Water and Wastewater Systems Operations Specialists

L.A. Miller, CPA - Paducah
Labor Finders – Bowling Green

General Laborers, Construction Laborers, Commercial/Industrial Electricians

Lake Way Nursing and Rehabilitation - Benton

Certified Nursing Assistants, LPN and RN

Apply online through Indeed or call the facility directly, interviewing on the spot

Letcher Manor Nursing & Rehabilitation – Whitesburg

↻

Nurse Aide, Housekeeping Aide, Dietary Aide

Letcher Manor website/career tab, Indeed

Lewis Memorial - Franklin

Care Attendants/Kitchen Prep, 2nd and 3rd shift Care Aides

Please visit our Facebook page (Lewis Manor Assisted Living Community) to print and fill out our application. You can email it or fax it back to us at

[email protected]

or call 270-586-8915

Lifeline Homecare Inc. – Multiple Locations
Manpower - Hopkinsville
Martinrea Hopkinsville LLC – Hopkinsville

↻

Welder, Controls Engineer, High Frequency Delivery System Drivers/Decanters

Matthew 25 AIDS Services – Henderson, Bowling Green

↻

Medical Case Manager, LPN-Henderson, Medical Case Manager, LPN-Bowling Green

Mediacom – Benton
NASCO – Bowling Green

Production, Maintenance, Engineering

National Office Furniture – Fordsville

Assembly, Pack, Finish Sprayers, Sanders

Nemak – Glasgow

↻

Maintenance Technician II and Controls Tech III

New Mather Metals – Franklin

↻

Operators, Mechanical Engineer, Electrical Engineer

New Wave Pools – Paducah
Northwestern Mutual – Bowling Green

↻

Financial Representative, Financial Advisor, Wealth Management Advisor, College Financial Representative

Pain Management Centers of America – Paducah KY and Marion IL

↻

Nurse Assistant, Certified Medical Assistant

Pella Corporation – Murray

↻

Operator (2), Maintenance Technician (1)

People Plus, Inc - Madisonville, Henderson, Paducah, Greenville

↻

Sanitation/Janitorial, Delivery, CDL, Factory Associates, General Laborer, Customer Service Representative, Warehouse, Factory, General Labor, Material Handler, Part-time Teller, Warehouse Associates, Route Driver, Licensed Plumber, Deputy Jailer

Online at www.peopleplusinc.com - call the office after the application is complete and schedule a phone interview.

Pioneer Plastics – Dixon

↻

Pink Lily – Bowling Green

↻

Pick, Pack, Receive, Stow (FT and PT)

Pittsburg Tank and Tower – Henderson

↻

Tower Hands - Field (travel)

Plastic Services and Products/Genova USA – Paducah
Purchase District Health Department – Paducah

Testing Site Coordinator, Safety/Quality Nurse (RN), Registration/Clinical Support (EMT, CMA)

Redbanks Skilled Nursing – Henderson

↻

LPN, RN, CNA and Dietary Manager, Dietary Aide, CNA, CMA, Nurses, Unit Manager-Rn, Maintenance Tech, Receptionist

RKW-North America – Franklin

Machine Operator

Go to indeed.com and apply there, currently not taking any applications at the plant due to the social distancing initiatives

Scentsy – Bowling Green

↻

Scotty's Contracting and Stone, LLC. – Bowling Green

Laborers, Equipment Operators, Lowboy Drivers, Dump Truck Drivers, Flaggers, Survey and Quality Technicians

Service Tool & Plastics – Henderson
Signature Healthcare – Bowling Green, Owensboro

Hospitality Aides, Certified Nursing Assistants, Nurses

Skippers Pool and Spa Service – Elizabethtown

Retail Clerk, Laborers

Applications are available in the store or submit resume to above email

Southern Star Central Gas Pipeline – Owensboro

↻

Engineer, Design (Mechanical with Compression/Facilities Focus), Engineer, Design Electrical Automation

Sun Windows, Inc. – Owensboro

CDL Truck Driver and Production workers

TempsPlus, Inc - Employment Services – Paducah

↻

Food Services, Healthcare, Manufacturing, Marine Transportation, Logistics, Distribution, and Pharmaceuticals, Administrative, Legal, Accounting, Warehousing, etc.

Please call 270-444-0030 for instructions on how to apply. We have a 24-hr. answering service should the lines be busy, please call again.

The Glenmore Distillery – Owensboro

↻

The Washtub - Evansville

↻

T. Marzetti Company - Horse Cave

↻

Processor / Operators / Utility

Topura America Fastener - Bowling Green

Shipping Clerk, SEMS Technician

Toyotetsu Mid America – Owensboro

↻

2nd shift Production Team Member

Tractor Supply Company – Franklin

Full time, Part time, and Seasonal

TreeHouse Foods – Princeton
Tyson Foods – Robards

↻

Production Supervisor., Maintenance, HR Admin, Production

Warren County Public Schools – Bowling Green

Teacher, Clerical, Custodial, Athletic, Instructional Assistants

WestRock – Bowling Green

General Labor in Production and Maintenance Techs on 2nd and 3rd shift

Wise Staffing Group - Paducah

Administrative Asst., F/T permanent General Labor, Retail

Call Wise Staffing at 270-443-0060 for more details on jobs and how to apply

WKY Medical – Hopkinsville

↻

Substance Abuse Counselor

Worthington Industries – Paducah
WPT Corporation – Beaver Dam

Lab, Material Handler, Converting, Industrial Electrician/Maintenance
---

A L Baumgartner Construction Inc – Walton

↻

Project Manager/Estimator

Addiction Recovery Care – 35 locations in KY

↻

RN, LPN, Counselor, Peer Support Specialist, Residential Staff

Adecco – Walton

↻

Adecco Onsite at KDMK - Mount Sterling

↻

Assembly, Warehouse, Quality Inspection, Material Handling

AppHarvest – Morehead

↻

Arcadian Core- Richmond

↻

Culinary Cooks and Resident Assistants

Visit our Facebook page for a link to our Job Postings!

Atkins & Pearce, Inc. – Covington

↻

Machine Operator - 2nd & 3rd shifts

Cannonball Pools – Edgewood

↻

Construction/Inground Pool Installation

Cedar Lake – Louisville and LaGrange

↻

Direct Support Professionals, Nurses, Maintenance, Dietary, Housekeeping

Chicken Salad Chick – Crestview Hills

↻

Prep, cashier and sandwich line

Citi- Florence

↻

Licensed Service Representatives, call center representatives

Citizens Union Bank – Shelbyville

↻

Teller, Customer Care Center

City of Covington – Covington

↻

Park Ranger, Part Time Office Assistant, Driver (Soon), Municipal Groundworker (soon)

CraftForce – Covington

↻

Railcar Repair Specialist, General Laborer, Forklift Operator, Structural Ironworker, Picker Packer

CMWA – Paris

↻

Employers Overload – Florence

↻

Highlands Diversified Services – London

↻

Production Operators, Maintenance Technician

Send resume to

[email protected]

or contact Tiffany at 606-878-3400 to obtain an application.

Halperns' Steak and Seafood – Walton

↻

Skilled Meat Cutters

Stop by and fill out application, background check.

Homan Chiropractic – Highland Heights

↻

Kentucky Campus Compact – AmeriCorps – Highland Heights

↻

AmeriCorps Kentucky College Coach

Learning Grove – Covington

↻

Preschool Teachers, School Age Services Teaching Assistants (before and after school), Early Head Start Teachers, Infant Teachers, Toddler Teachers

Apply on our website: https://www.learning-grove.org/page/employment-opportunities

Email

[email protected]

Levi Strauss & Co. – Hebron

↻

Maintenance Technicians, Maintenance Supervisor, Maintenance Manager

Apply on at: https://www.levistrauss.com/work-with-us/

Mubea – Florence

↻

NKY Medical – Covington

↻

Northern Kentucky Health Department – Florence

↻

Programs Manager for Harm Reduction, Registered Sanitarian, Programs Manager, Case Manager, LPNs, Breastfeeding Peer Counselor, Case Managers for HIV Medical and Housing, Clinic LPNs, Clinic RNs, Community RN II for Employee Health and TB, Planner, Registered Sanitarian (RS)

Phoenix Service – Ghent

↻

Mechanics - Heavy Equipment Operators, Heavy Equipment Operators, Heavy Equipment Maintenance Technicians, Industrial Maintenance Technicians, Laborers

Pinnacle Treatment Centers -Covington

↻

Counselor, LPN, Receptionist

Career Tab at the top

Region is KY-OTP's

ProLink – Florence

↻

Engineering, Maintenance, Machinists, Machine Operators, QA, Welders

Please reach out to a recruiter via 513-489-5300

RANDYS Worldwide Automotive – Florence

↻

Warehouse Distribution Associate

RDI – Covington

↻

Call center - inbound tech support, inbound customer service, work at home- outbound data collection.

Recovery Works – South Shore

↻

Counselor, Residential Aide, LPN, Driver, Cook

Senture LLC- London

↻

Scheduling Coordinator

Go to www.senture.com

Click the "Employment" tab at the top right-hand corner of screen

Click the "Complete the application form, and let's talk." hyperlink

Click "London Location"

Click "Scheduling Coordinator"

then Click "Apply Now"

Staffmark – Winchester

↻

Machine Operators, Inspectors, Assembly

Visit www.staffmark.com, click APPLY and search for positions by city, state or zip code

The Pavilion at Kenton – Covington

↻

Registered Nurses, Licensed Practical Nurses and State Tested Nursing Assistants

Thomas More University – Crestview Hills

↻

Director of Enrollment, ILD Director, AVP for Marketing & Communications, Director for Partnership Development, Enrollment Counselors
Walgreens Pharmacy – Edgewood

↻

Customer Service Associate, Shift Leads, Pharmacy Technicians

Please visit www. jobs.walgreens.com
Wendling Printing Co – Newport

↻

Pressman and Press helper

Women's Crisis Center – Newport

↻

Advocate and Children's Advocate
NORTHWEST
Adecco – Louisville

↻

General Labor/Production/Assembly

Aggregate Manufacturing International – Bedford

↻

Alltrade Property Management - Louisville

↻

Apartment Maintenance Technicians

Alpha Business Acquisitions, Inc. – Louisville

↻

Management Trainee, Sales Representative, Account Managers, Entry Level Positions

Amcor – Shelbyville

↻

Experienced Manufacturing ( Fork truck, slitter operators, lamination operators, adhesives technicians, ink technicians, packers)

American Fuji Seal – Bardstown

↻

Variety - Maintenance, Graphics Prepress, Production, Field Service Engineer

AmerisourceBergen – Louisville, Brooks

↻

Warehouse Associate, Night Shift (FT and PT)

Andy Frain Services – Louisville

↻

Security Officer

Visit www.Andyfrain.com and click on employment. From there, please locate the public safety officer position in Mall St Mathews and apply.

Arkema Inc. – Louisville

↻

Auto Zone – Louisville

↻

Full time and Part Time Customer Service and local delivery drivers

Bath Fitter – Louisville

↻

BelFlex Staffing – Louisville

↻

Berry Global - Louisville

↻

Forklift Operation, Truck Driver

Bethlehem Die Cutting a Division of Kyana Packaging Solutions -New Albany

↻

Beverly M Gaines, M.D. & Associates, P.S.C. – Louisville

↻

Medical Assistant (MA) and Front Office

Email resume to email address provided with position interested in, available start date, and desired salary. No phone calls please.

Bluegrass Cellular – Elizabethtown

↻

Customer Service Representatives and Sales

BluegrassCellular.com/about/careers.html

Britt's Collision Center - Mount Washington

↻

Combination Bodyperson

Contact the Collision Center at 502-538-4011 to schedule an interview