Kentucky Business Education Roundtable
Kentucky's education and workforce systems will ensure individual, community and statewide prosperity by preparing students to become successful, productive and responsible citizens. All Kentuckians, regardless of age, location or situation, transition seamlessly to meaningful work.
---
Moving Kentucky into the top tier of states in educational attainment and workforce quality is the focus of the Kentucky Business Education Roundtable. The Roundtable, convened by the Chamber, is a group of public- and private-sector leaders working collaboratively on a long-term plan to fuel improvements in the state's education attainment and workforce quality. The group has developed an ambitious agenda to accelerate Kentucky's progress by achieving four key goals:
Investing in early childhood and preschool – to give kids a solid start

Reinventing high school – to make a diploma relevant for the modern economy

Ensuring every adult obtains a marketable degree or credential

Engaging employers to define needed skills and develop talent supply chains
The Kentucky Chamber of Commerce Task Force on Racial Inequality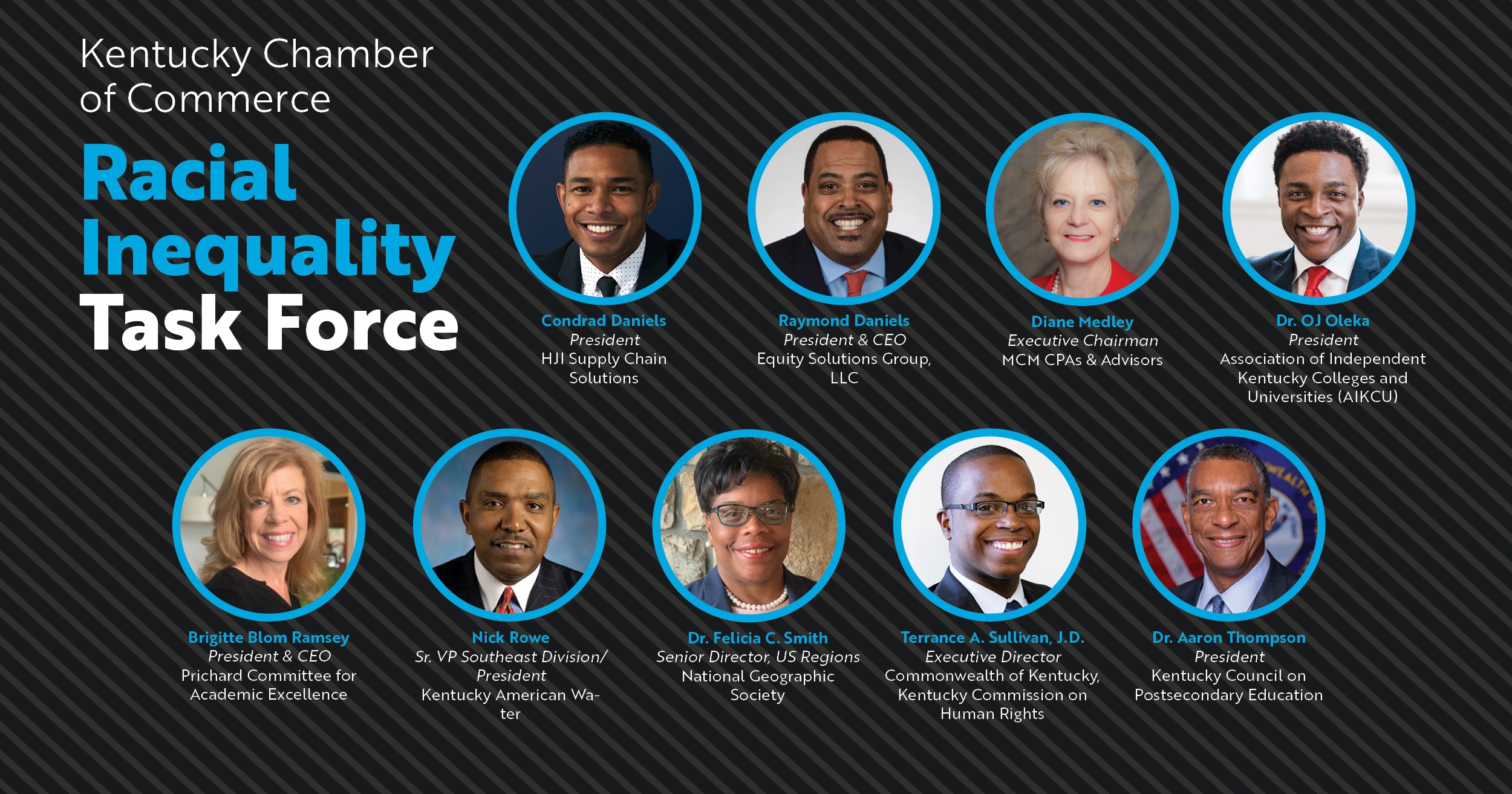 The Kentucky Chamber of Commerce Task Force on Racial Inequality seeks to achieve the goals of embracing significant changes to achieve racial equity to ensure greater productivity for businesses, increased tax revenue to support education and other critical programs and, of particular importance on an individual level, a better quality of life for Kentuckians.