Kentucky Chamber Workforce Center


Launched in January 2017, and the first in the nation, the Kentucky Chamber Workforce Center is the centerpiece of the efforts that grew out of the Chamber's initial report on the state's workforce challenges to meet the needs of business.
A 21-member board of managers comprising representatives of Kentucky's employment sectors and geographic regions guides the Center's work, which is focused on five strategic initiatives:
---
Kentucky's Talent Pipeline
Giving employers a way to work together, define the skills they need, and measure the results of workforce efforts. This includes creating a talent pipeline that ensures that the right talent is available for the right jobs.
Network Development
Enhancing employer effectiveness through shared information and peer-to-peer communications to ensure consistency and collaboration of efforts statewide.
Measuring Progress
Monitoring the performance of education and workforce providers using data that is designed to help workforce-training providers improve their programs and provide reliable results.
---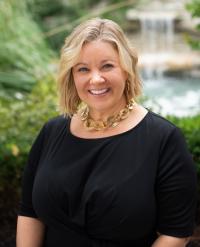 Beth Davisson
Vice President, Workforce Development | Kentucky Chamber Workforce Center