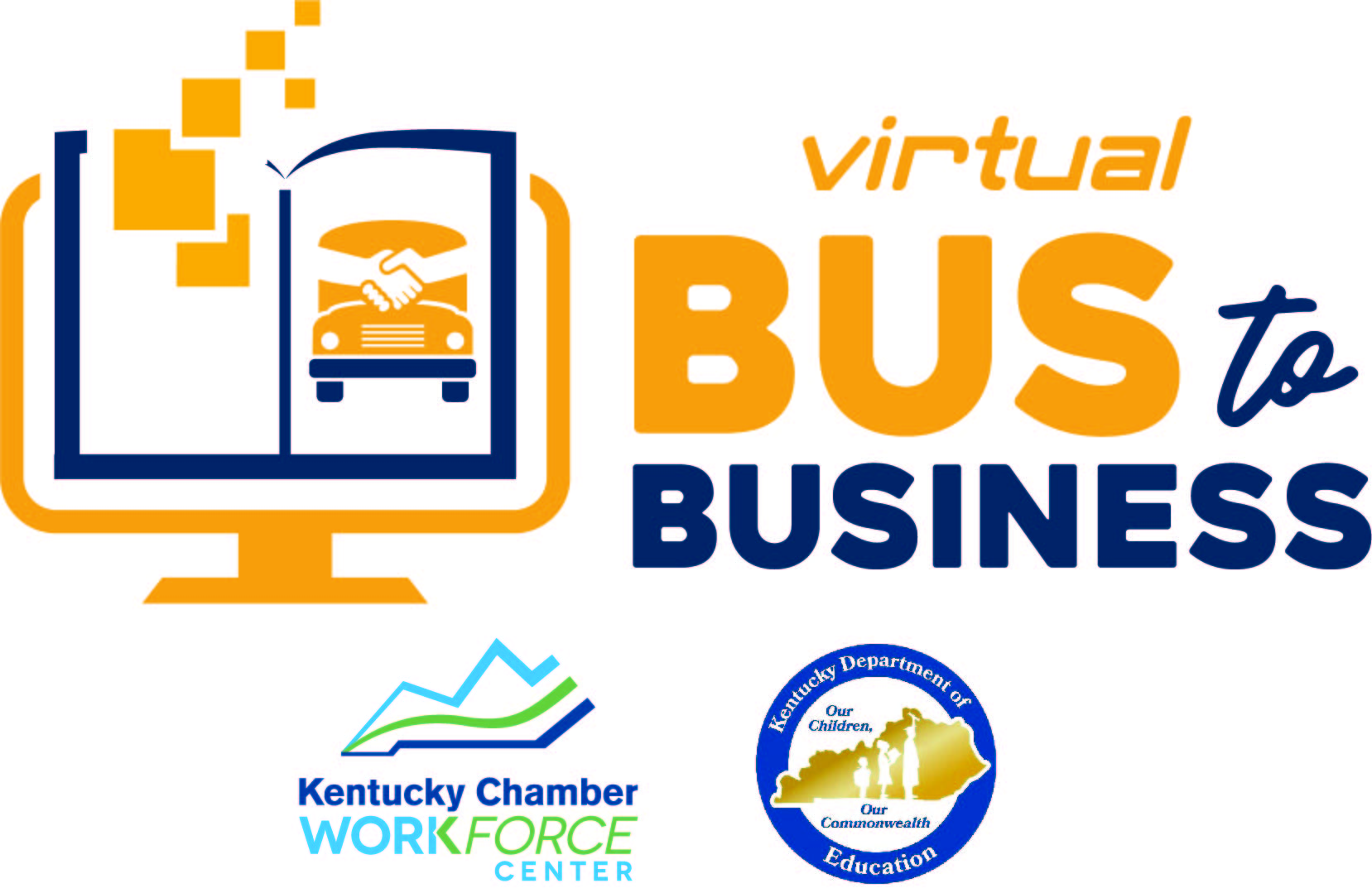 ​
Bus to Business is a statewide initiative focused on connecting students with employers. The goal of Bus to Business is to show students what career pathways exist in their own communities. During these days of non-traditional learning and working from home, the Kentucky Chamber Workforce Center has partnered with the Kentucky Department of Education to provide students the ability to learn about different careers with Virtual Bus to Business.
We have premiered seven video interviews from leaders from across the state as they discuss their different industries and the pathways they took to lead them to where they are today. Available videos can be found on our YouTube channel and we have created two playlists: one for elementary school students, and one for middle and high school students.
Subscribe to our YouTube channel!
Elementary School Playlist Middle and High Schol Playlist
Download the student and teacher guide here!
Videos interviews include:
Ashli Watts, President and CEO of the Kentucky Chamber of Commerce

Nick Rowe, President of Kentucky American Water

Daniel Cameron, Attorney General of Kentucky

Suzanne Cecil White, Cecil Farms Produce

Adam Hinton, Hinton Mills

Nico Casper and Ashley Mandel, UPS

Joyce Griffith, Appalachian Regional Healthcare

Condrad Daniels, HJI Supply Chain Solutions

Michael Rodenberg, Murakami Manufacturing USA

Kevin Smith, Beam Suntory

Rosa Vega and Tiffany McDonald, Keeneland

Bill Lear, Stoll Keenon Ogden
Watch highlights from the videos here!