Ashby Angell, Associate, Fisher Phillips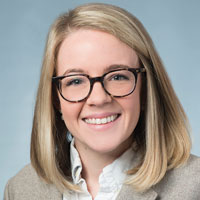 Ashby Angell is an associate in the Louisville office of Fisher Phillips. Her practice is focused exclusively on labor and employment law across various industries including manufacturing, healthcare, and media. Ashby represents employers in a variety of legal issues including discrimination, sexual harassment, and non-compete agreements. She also has experience handling traditional labor matters, including labor arbitrations and union avoidance training. Prior to joining the firm, Ashby worked for a small civil litigation firm in Louisville, where she represented clients in a variety of tort claims.
---
Katherine A. Garbarino, Of Counsel, Fisher Phillips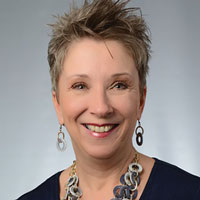 Katherine Garbarino is Of Counsel in the firm's Louisville office. Her practice is focused primarily on employment litigation, involving claims brought in state and federal courts and before the Equal Employment Opportunity Commission (EEOC), under Title VII of the Civil Rights Act of 1964, the Kentucky Civil Rights Act, the American with Disabilities Act (ADA), federal and state wage and hour laws, and other federal and state employment laws. Katherine was part of a team that took an ADA case all the way to the U.S. Supreme Court.
---
Cathy Mills, Senior Consultant, Foundations Human Resources Consulting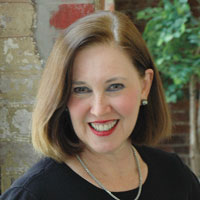 Cathy Mills is a senior consultant with Foundations Human Resources Consulting, located in Lexington, KY. She has spent her career maximizing human talent. She has worked in Human Resources for over 30 years for manufacturing companies such as Levi Strauss, Texas Instruments and Sheridan Press, and she most recently completed over 22 years working for Toyota Motor Engineering and Manufacturing North America, Inc. Through her work with Toyota, Ms. Mills gained extensive experience practicing lean Human Resources principles through both shop floor and regional roles, culminating in leading the Human Resources Department of the largest North American plant prior to joining Foundations Human Resources Consulting. Ms. Mills' passions include change management initiatives designed to maximize morale, engagement, productivity, and talent management programs for all levels of an organization.
---
Stephanie Prewitt, Executive Director, Foundations Human Resources Consulting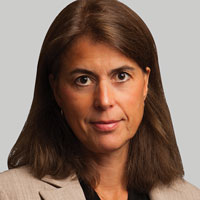 Stephanie Prewitt serves as Executive Director of Foundations Human Resources Consulting located in Lexington, KY. She has partnered with Human Resources executives to implement systems and processes that are not only legally sound, but also further the principles of lean business operations. Much of her experience has been with Toyota Motor Engineering & Manufacturing North America, Inc. where she served as Assistant General Counsel. For nearly 20 years, Ms. Prewitt has counseled Human Resources Departments on labor and employment matters and has specialized in disability and medical management issues. Ms. Prewitt's experience at Toyota also included legal oversight of numerous plant start-ups, systematic investigations, voluntary termination programs, and extensive training and development programs.
---
Ashli Watts, Sr. Vice President, Public Affairs, Kentucky Chamber of Commerce
Ashli Watts was named the Senior Vice President of Public Affairs at the Kentucky Chamber in October 2017. She joined the staff of the Kentucky Chamber in November 2012 as a Manager of Public Affairs specializing in health care policy. In October 2014, she was promoted to the position of Director of Public Affairs, and in April of 2016 she was named Vice President of Public Affairs. Prior to joining the Chamber, Watts worked at the Kentucky Bar Association and the Legislative Research Commission. She graduated from Campbellsville University with a Bachelor's degree in Political Science and History in 2004 and holds a Master's Degree in Public Policy and Administration from the University of Louisville. Ashli lives in Frankfort with her husband Ryan and their two children.
---
Tim Weatherholt, Partner, Fisher Phillips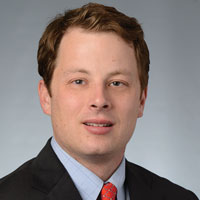 Tim Weatherholt is a partner in the Louisville office of Fisher Phillips. His practice involves representation of management in employment and labor litigation involving civil rights, retaliation, wrongful termination and discrimination under Title VII. Tim has extensive experience working with the automotive manufacturing industry and advises and represents clients in developing employment policies and procedures, responding to administrative charges, and dealing with employee separation matters. He routinely advises clients on Americans with Disabilities (ADA) and wage and hour matters. Tim has also helped clients obtain summary judgment in Kentucky state court on a wide variety of employment claims, including worker's compensation retaliation, age discrimination, disability discrimination, and race discrimination.