KENTUCKY'S TALENT PIPELINE
In close partnership with the Kentucky Cabinet for Education and Workforce Development, Kentucky was selected as one of the three states in the nation to pilot a statewide implementation of the U.S. Chamber of Commerce Foundation's program, Talent Pipeline Management (TPM)®. TPM is an employer-led and demand driven approach for businesses to create and manage talent 'supply chains' by projecting talent needs and aligning those with education and workforce development systems. Through this partnership, the Kentucky Chamber Workforce Center was called upon to utilize the TPM tool to engage employers in the TPM process to build a stronger workforce aligned to the needs of Kentucky's key economic sectors.
Convene businesses into employer-led industry collaboratives throughout Kentucky
Provide personalized talent solutions to ensure Kentuckians are trained, developed and upskilled into in-demand career pathways
Improve collaboration with education, government and workforce partners by utilizing our collaborative's real-time data

---
Talent Pipeline Management Champion Workshop

Are you an employer, educator, or workforce development partner who has learned about TPM®️ and wants to learn more about the strategies and how to implement TPM®️ in your community? Are you already working with a TPM®️ project manager in various ways but have not had the opportunity for formal training in TPM®️? Are you passionate about workforce development in Kentucky and want to continue to learn more about strategies that work? If you answered yes to any of the questions, look no further, the TPM®️ Champion Workshop is for you. With only a coveted 45 TPM®️ Champion Workshop spots available, don't delay. Complete your application today!
Application Deadline: May 18, 2022
---
TPM: A STRATEGY, A MOVEMENT - FROM THE U.S. CHAMBER OF COMMERCE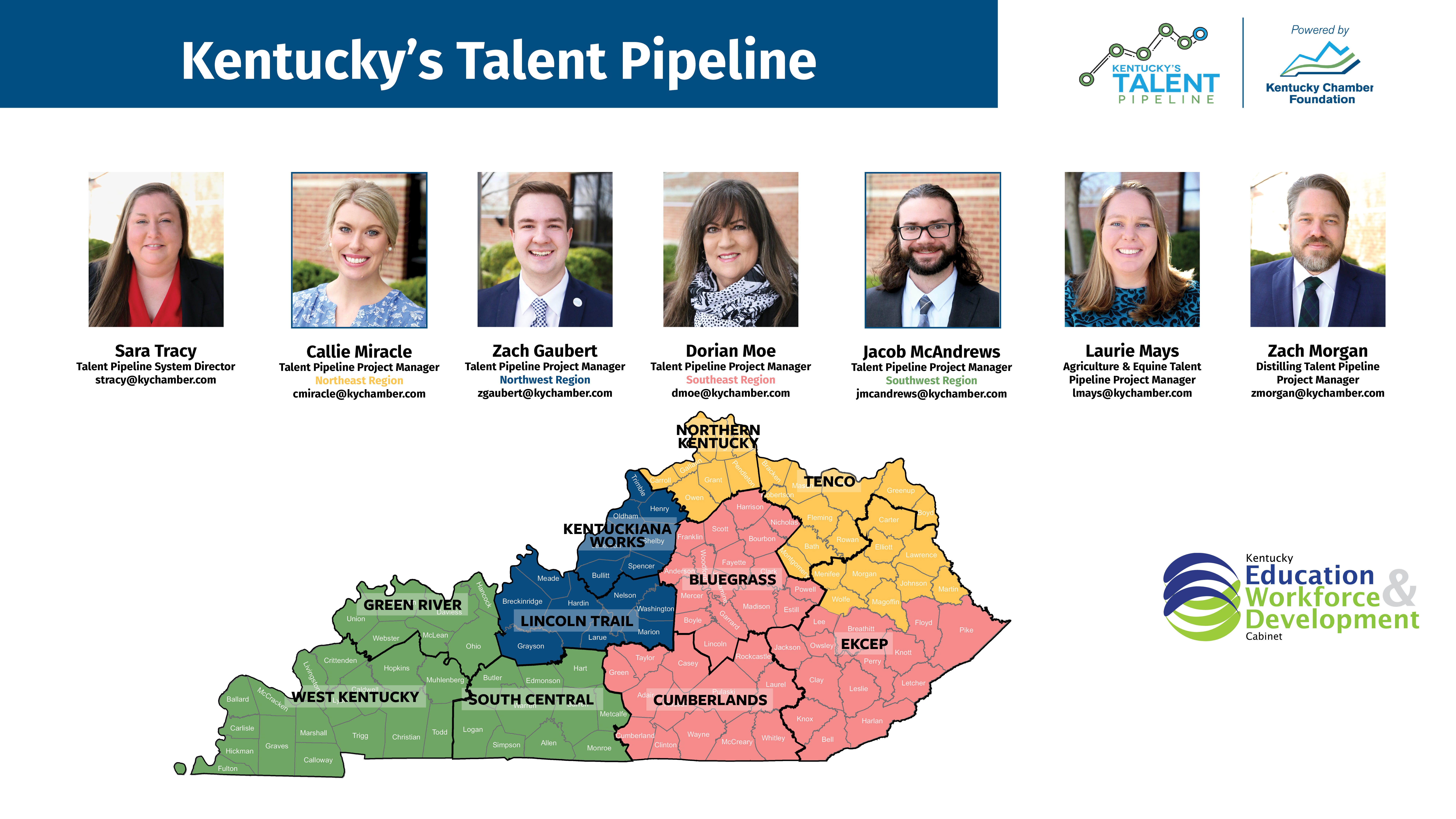 Talent Pipeline Management Employers